[facebook url="https://www.facebook.com/FashionFXF/videos/1563182017083995/"]
Hello guys,
Fashion brand DNA: what makes a brand unique.
I've had some quite passionate discussions with some of you about the DNA of your fashion brand. Lots of the designers I exchange with now start understanding that this industry is not only about designing good looking pieces. Now you are more and more aware that the fashion brand DNA is a vital foundation of your business and that it is the number one thing you should start working on when you launch a fashion brand.
So some of you sent me their fashion brand DNA descriptions. Since I have been so swamped lately, I was not able to deliver you an individual feedback. So I did this live video yesterday with the common mistakes you guys do when defining your fashion brand DNA.
Historically the fashion brand DNA is not the core thing that I am known for in this business. What I am really known for is writing business plans for fashion businesses. After having drafted some fashion business plans for emerging brands, I have written a book about exactly that: Fashion business plans.  I also teach fashion business planning at the ESMOD Paris fashion school.
However the reason why fashion brand DNA came up so frequently in the fashion FXF blog posts, our live videos and so on, is because I found out that it is the key ingredient of your success, even to get funding. And lots of fashion brands fail because they have not sufficiently worked on that part. In the framework of my work with fashion brands, I had opportunities to exchange with different actors of the fashion industry: fashion press experts, fashion buyers, fashion event managers and I found out that what actually made a fashion business interesting for all those people, even what made a fashion brand interesting to fund, was the impact that it delivered. Because impact means sales which increases your chances to make more profits. And the brands that delivered the strongest impact were those with a very well defined brand DNA. Maybe you have seen our last live when we talked about using Instagram to get featured in the fashion press: Sara who shared her expertise started her work by defining the brand DNA.
So starting from there and observing the successful brands, I came up with a method to generate a cohesive brand DNA for a fashion business. It is all in the book I wrote. And the good thing is that after discussions we had on that subject, you guys start giving it a thought from the beginning. I know it can be a tough exercise for many of you.
So here are the common mistakes designers do when describing their fashion brand DNA.
Mistake # 1: No Fashion Brand DNA
Not having a fashion brand DNA is a big mistake. I know a designer who had great intuition. He was doing high end street wear. He designed amazing pieces, he had lots of talent. He had a real gift in crafting a nice shape for women's body. But he never took the time to do any introspection and understand what made his work so unique. Plus he had lots of imagination so his designs went all over the place. And he lost himself. And since he never took the time to understand what his signature was, the sales decreased, the success vanished.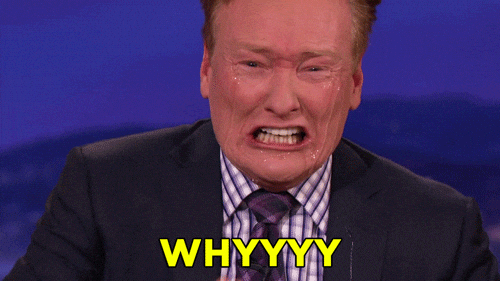 So to avoid having that kind of one time success that you did not do intentionally, work on your DNA first.
Do things on purpose.
Mistake # 2: Defining a fashion brand DNA for the sake of defining one
It shows immediately: you see sentences that are there for no reason. This is not an exercise where you have to fill in the blanks. You are not telling a story just to tell a story. It has to really mean something and be perceptible for your audience.
For example I saw on one designer who wrote that "she did a cruise in the Caribbean island for some time". Then I checked the designs and I did not see the Caribbean influence at all. Why do you put that there if there is no link with your design? If you add a sentence into your brand DNA, make it really mean something. What you say should really mean something to the aesthetic of your band and what you say in your fashion brand DNA should systematically be visible on your designs. If you say it is a conservative design with a discrete crazy twist, then each time you create something a bag, a scarf, a hat, trousers, antyhing, you should design something conservative and add that little crazy touch you talked about.
Your fashion DNA description is the promise that you deliver to your customer.

Mistake #3: Lack of personality
Some designers used generic words such as chic, elegant. I tend to grow allergic to those terms…


You have to go the extra mile and spice up the words you are using.
Add some personality to it. Is it "Bon chic bon genre?" is it daring? Is it conservative? Is it audacious? is it whimsical? Dig deep into yourself and make it sound exciting.
It is FASHION, you are here to dazzle and wow your audience.
And the way to do that is to do as if the brand was a person, with its personality traits, the little details and the flaw that makes its charming. Give some depth to your DNA.
Some designers are not inspired and have difficulties describing who they are. In the fashion business plan book, you have a workbook with all kinds of adjectives that you can use to qualify your brand. We use it in our individual workshops as well and the designers I worked with love it in the end because they can really see if they resonate with that.
Mistake #4: A gap between what you say you are, the design you show and your visuals
I guess some designers always dreamt of a certain image and once they start their own brand, they used the words they were dreaming to become one day.
For example, I had a streetwear brand calling its pieces timeless…

This does not go together! Timeless is a classic design. So it should not be used just because you like the sound of it.
One other mistake I saw is the use of symbols in the logo that had absolutely nothing to do with anything. The brand was selling women's workwear made of wax fabric but there was an odd shoe in their logo. And they did not even sell any shoes! So why would you use shoes in a logo if your brand is not about shoes?
Another one gap I saw: one designer wrote he was selling luxury design. But the site did not deliver the luxury effect and the logo was not luxury at all. The font was very weird, in a weird blue color. Ideally the graphic design and the visuals should be done with professionals. But in doubt, use a very sleek font, a variation of Helvetica or Lato. But do not use complicated handwritten fonts for your logo.
Mistake #5: too technical descriptions
I see lots of sustainable businesses that do that mistake. They get too caught up in the technical details of what they do. They strongly believe in what they do, which is okay but they totally forget to make their customers dream.
A fashion piece should ALWAYS be desirable. Do not forget: your customers will buy from you firstly because they think the designs look good and your pieces make them feel something special. Of course, your beliefs and the ideas you defend are important. But saying that you are an activist against animal testing or waste should not make you forget about the style.
Style and personality should always come first.
Mistake #6: lack of cohesion
Sometimes designers put too many different adjectives together. As a result, the brand DNA description becomes incoherent and cofusing. Sometimes they are afraid to miss out on sales and they try to target everyone. So the fashion brand DNA becomes this mix of words that do not match.
But who are you? and what is your brand about?


In my fashion brand DNA workshop, I help designers generate a cohesive image. Since some designers do not necessarily have the words to express who they are, I offer individual workshops in which we go through styles but also a huge list of words that describe a personality. And they pick three of them that they feel most correspond to them. And during this exercise, it is sometimes difficult to get designers to focus because some of them want to talk to everyone.
One designer picked exuberant and sleek in the same brand DNA description. It does not go together. Is it exuberant or is it sleek?
Pick one. And preferably the one that corresponds to your design.
*******************************************************
Interested in seriously working on your fashion brand DNA? 
Here is the tool you need to get for yourself. The fashion business plan starts with a workbook on the brand DNA and explains how the DNA can build up to a tailored strategy for your fashion business.