[facebook url="https://facebook.com/FashionFXF/videos/1618794968189366″]
Hi guys,
I wish you a HAPPY NEW YEAR.
May this year bring you health, happiness and the success you deserve for your brand.
9 days out of 365 are gone already and I hope you have made plans for the year to come. If you haven't, now is the time to do that because you may not know but here's the truth:
Fuzzy goals, fuzzy results.
So in order to start this year in the best conditions, I used the holiday season to take care of my planning for 2018. And since some of you haven't yet done the work yet, I thought I would share a quick strategy planning for the beginning of the year.
So in this post, we are going to go through the Fashion FXF Quick planning. There is a workbook that you can download as well. 
There will be 5 subtopics to go through to plan 2018 for your fashion brand:
1) A reminder of the brand identity
2) Review of the good and bad of 2017
3) Plan measurable goals for 2018
4) Set up an action plan to reach the goals
5) The step by step approach
If you prefer watching a video to reading the post, you can play the video replay of my Facebook LIVE at the top of this post.
#1 – Always start with who you are and what you want to be remembered for
Yep, I told you!  We want targeted results.  So tell me: who do you want your fashion brand to be?


Take your fashion brand DNA and jot it down in two or three sentences.  It should include:
Your brand mission. A brand mission is a statement that summarizes how your fashion line helps the people you serve. In order to have a unique value added, you should first start with WHY.

So start saying what you believe in. Take your value added and say why this is important for your brand. For example for a classic line of office wear for businesswomen you could say something like: "At brand XYZ we believe that classic elegance still proves to be the most powerful way for a woman in her career".
Once you're done with why, you explain HOW your brand enables to achieve that. So now you explain how you work. If we go back to the example of classic line of office wear for businesswomen, here you can say something like "We love adding a little twist to a classic silhouette. We work with traditional workshops and we use high quality fabric such as pure wool, silk, etc finished with modern elements that are added by hand".
Once you are done describing the how, you end up with the WHAT. So you list up the products your line covers. In this case it could be Dresses, pants and jackets for business women for example.
So when you read your brand statement it sounds like this for the classic line of office wear for businesswomen "At brand XYZ we believe that classic elegance still proves to be the most powerful way for a woman in her career. We love adding a little twist to a classic silhouette. We work with traditional workshops and we use high quality fabric such as pure wool, silk, etc finished with modern elements that are added by hand. Which makes our clothing line highly empowering for active women".
The reason why you start with why is that from the beginning, it gives power and meaning to your statement. If you want to read more about this, you can listen to Simon Sinek's TED video explaining why you should always start with why to be inspiring.
Once you are done with your brand statement, write down WHO is your target client: in the examples we took, the target client is "a business woman". For this area, if you haven't yet done that, you need to investigate a bit to understand exactly who is your target customer. In this case, you need to know what kind of business women like that aesthetic you are selling. Use social media (Instagram, use Facebook) to find that out.
Then here you name the three adjectives that best describe your brand personality. Be specific, add an interesting personality to your brand. If you use boring and generic words like chic or fashionable to describe your brand, don't be surprised if people don't react.

#2 – 2017: Reward Yourself For The Good, Be Honest About The Bad
Once you have the identity right, work on your past year activity, that is if you were already in business.
First reward yourselves. You are working hard and I know that. And maybe you are even working on a 9 to 5 job in parallel to pay the rent. So don't be too hard on yourself: the first thing you should do is give yourself a huge bravo for all the accomplishments you made in 2017. List up all the good things that you achieved: maybe you launched a social media page that got visibility and  engagement, maybe you got some good feedback from customers already. Maybe you could make some sales already. Maybe you could even land a new buyer. So be proud of what you did.
Secondly this doesn't hold you from being objective. So maybe the sales you made in 2017 are too low compared with the sales you planned at the beginning. In that case, understand what you could have done better? Maybe you could have worked more regularly and consistently on your Instagram? Maybe you could have contacted influencers to gain more visibility on social media? Maybe you didn't start your brand in the right order and you don't have a clear image of who you are so buyers and press don't get your image either?
Or maybe you don't realize how much work and what kind of work it takes to make the level of sales you plan.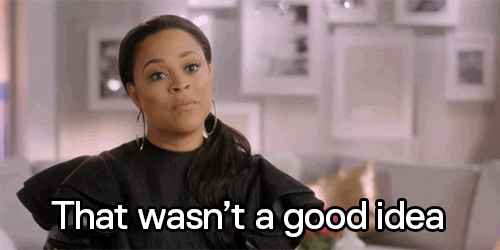 For example, I know brand owners who plan to make a six figure sales online and yet, they don't understand that they need to implement a whole process (having a clear image, impeccable graphic design and photos, building an online community, having a process to share news with your community, build a sales page and a platform where your customer can shop online etc).
Being aware of that sometimes takes time and a few slaps in the face.
I did a workshop with one designer and she thought that once she has a website, sales would come. So we worked on her DNA concept, then we built her platform, we planned all the actions and events for 2018 and she realized what it concretely takes to sell the bags she was making. So this is your chance to do a reality check and be honest with yourself.
Do you really know what it takes to make the kind of sales you want to do?
#3 – Write Your Goals For 2018 – Be Accurate
Once you are clear with what you did right and what you could do better, you can start planning your goals for 2018.
As we said at the beginning: Fuzzy goals lead to fuzzy results. So the more measurable your goal, the better.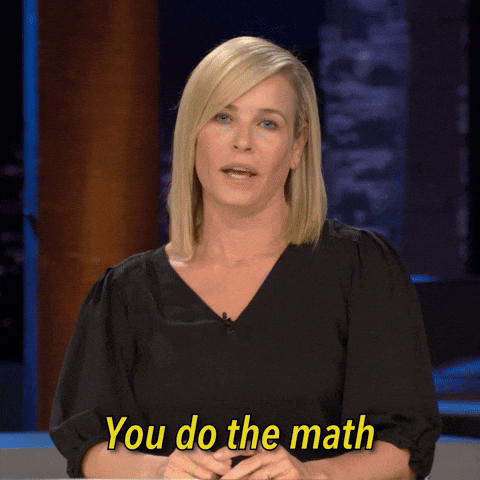 So typically what you shouldn't write is: "Make more sales". This will lead you nowhere.
What you should write is for example "Increase my sales from $10,000 to $80,000 by the end of December 2018".
If you want to increase your visibility on Instagram for example, you should write something like "Increase my visibility on Instagram from 2,000 followers to 10,000 followers".
Why? Because it will be easier for you to chunk it down in small parts once you have a number. It will be easier to plan your step by step approach. And it will be easier for you to check how well you are doing during the year if you are clear and accurate goals.

#4 – What'S Your Plan To Make Things Happen?
So for example, if you plan to reach $80k sales by the end of December 2018, you can think of the channels through with you will distribute your products. When you name those channels, you need to make sure that they are consistent with your identity defined at #1. We said this year we wanted targeted results. It's no use to say that you are going to contact stores that do not even sell your style.
If you don't have any idea of who distributes the kind of style you are selling, you can add that to the area "what needs to be done" in the wrap up area at the bottom of page 4 of the planner.
So back to the goals and channels. For example you can say that in order to reach $80,000 sales, you will sell:
$20, 000 through multiple trunk shows in stores that sell classic and conservative wear for business women in your city.
$40,000 through online sales.
$20,000 through popup stores visited by your audience.
If you need to work on your Instagram visbility for example, you can say that to reach 10,000 followers on Instagram, you need to gain:
2,000 followers using games that you can organize every quarter on social media
1,000 followers that you can engage with using daily interactions on Facebook groups
2,000 Followers you can gain through visibility campaigns that you engage with influencers
And so on.
Then you as I said earlier, in the wrap up area at the bottom of page 4 of the workbook, you enter what actions you need to implement in order to reach the goals that you set.
So for example if you plan to sell through multiple trunk shows in stores, you maybe need to find the stores that sell your style that offer that possibility. Research the email and contact details of the people who select the designers for thoses trunk shows. And you add a deadline for which you commit to get your answer. In this case, the actions to be done would be "Find email addresses of 10 persons who organize trunk shows for my style in my city" and you add a deadline
Or maybe you realize that you have absolutely no clue as what you need to do to reach the goals you set. So you need to be trained or coached on that part. In the wrap up area, you can add the kind of coaching that you need to look for in order to achieve your sales. In this case the actions to be done would be "Find a fashion business consultant I can contact to achieve my goals" and you add a deadline.
So in that wrap up area, you list up the things you need to get done and by when, in order to reach your goals.
#5 – Chunk It Down
For some designers who just start, it's usually very abstract to have a goal like achieve $100,000 sales in a year or $1 million sales in a year.
I like using this step by step approach with the designers I coach and with my students: now that you have your yearly figure, you can calculate the goals per quarter, per month and per day.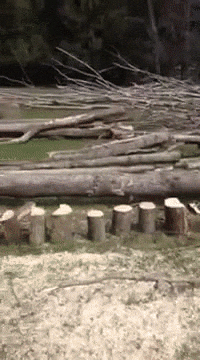 The simplest approach to get the Q1 figure is to divide the yearly sales by 4. In reality this may not be accurate because of the seasonality. So for example, if you sell skiing clothing, you will probably sell more from September to March. Then during the others months, you will need to find other alternatives. Seasonality is something you need to think about when you apply it to your particular brand.
In this article, I simplified it and divided the yearly sales by 4. So if you plan $80,000 of sales, in Q1, it means that you will need to make $20,000 of sales.
Monthly this represents around $7,000 of sales per month.
Daily let s say that we only work 20 days per month. It represents around 350$ sales every day.
So now you know how much you need to sell per day.
There is an area at the bottom of page 5 in your workbook where you can list up all the things that you are going to do immediately to reach your goals. And you will do this step NOW!
For example during this exercise you may have realized that to increase your social media visibility, you need to post every day. So don't postpone it for longer. Do it now! Post that first photo on Instagram.
Maybe you also realized that the reason why you were not selling online so far is because you have no system in place to let your customers know about your products. So you realize you need a newsletter to inform your customers. Build one NOW!
It's very important that you do the action plan now. Make it something that you can do immediately so that psychologically, you can already tell yourself that you started working towards achieving your goals.
*******************************************************
Read the article without doing the exercise? 
Don't go before getting your very own quick planner. It's the first step to achieving your goals this year!