Arriving into the fashion sector when you don't work in this industry can feel quite overwhelming. I remember the first time I acknowledged my desire to work in fashion. At that time, I kept watching movies and TV shows related to the industry of my dream. The Devil wears Prada, Confessions of a Shopaholic, Sex and the city, Ugly Betty and of course, a classic: Breakfast at Tiffany's. There I was back then: sitting on my couch, dreaming of a world that looked so amazingly fascinating and yet so unattainable. And the morning afterwards I would drag my feet back to my boring work, dealing with some bank related matters I had absolutely no interest in, just to pay the rent.
Today I still can't believe how lucky I am to do what I love…Sometimes when I sit in meetings with the fashion designers and the creative and marketing teams or when I help fashion brands conceive their private events and decide which of all the glamorous visuals available we are going to pick, I pinch myself. Am I dreaming?
No, it's all real! I actually made it.
And so can you!
That being said, dreaming is one thing. Doing it is another. My dreams totally supported me all the way through though. In times when I had the impression of working hard and I still didn't see the results I was hoping for, my dreams helped me hold on. So keep your dreams vivid and powerful.
So what did it actually take to do my career change in the fashion industry?
Today I want to share with you some advice about what it really took me to work in fashion and now help fashion business owners launch and grow their brand.
Fashion school of design: yay or nay?
We've been through this topic in a previous post. In short, It really depends on what you are looking for, how confident you feel with your own abilities and how self-disciplined you are as well.
If you are self-confident and self-disciplined enough, there's a great deal that you can learn by yourself or in intensive classes without visiting a fashion school. If you're not subject to imposter syndrome, you can actually think of skipping fashion school and build your own learning path.
As far as I'm concerned, I'm mostly self taught. I graduated from a business school and I worked for a few years as an auditor. In my previous work, I had to assess the quality of all the departments of a company so this helped me a lot understand all the management related tasks in fashion companies. Besides I had already audited shops of prestigious fashion brands such as Armani or Trussardi. So I felt quite confident with the business side of fashion. If you launch your own fashion brand, you'll definitely need to have a good understanding of all the business-related topics. When I looked at the whole brand creation process from the conception to the sale and I quickly identified which step I really knew nothing about. That's what I decided to learn thoroughly. In the end, I really deepened fashion design, pattern making, sewing and embroidering.
I took intensive classes in those fields while still working on my 9 to 5 job in the banking industry. This required excellent organization skills and a high capacity to handle the workload required. I was finishing my homework while eating at the cafeteria of the bank during lunch time (picture me coloring my silhouettes like a five-year old in the middle of a crowd full of grey suits)…But I made it! I was fuelled by passion, and still am! With time, you will see that passion is a vital ingredient to your career change in fashion.
The good thing is I didn't go through the years required to graduate from a fashion school. I also learned everything my own way, using several resources I had access to. I could also work in parallel. I didn't have to stop living my life just to go back to school.
However I think I would have benefitted from being in an actual class with other students. I missed the group energy, going through this adventure with other like-minded people. I went through all this on my own and things could be pretty tough sometimes!
Now after taking a step back, if I had to re-do it, I'd probably visit a fashion school. When I started my career change, I thought it would take less time. But I didn't measure how much I would have to struggle with my own imposter syndrome. No matter what I did, it never looked good enough and I kept belittling all the things I learned. Just because I didn't graduate from a fashion school. Would I have been less critical if I graduated from a fashion school? Probably…
The funny thing is after writing The Fashion Business Plan, I ended up lecturing in a top ranking fashion school in the middle of the capital city of fashion in Paris. Teaching enabled me to find out that I knew a lot already. Lots of the learning material can be acquired in a faster and cheaper way.
However you can't replace the value of network. Especially if you visit the best fashion schools of design, you'll build a powerful network that will definitely save you time and money once you start your own clothing brand.
So know yourself and weigh the pros and cons carefully before deciding to visit or to skip a fashion school of design.
Learn the basic rules of the business of fashion
Like any other industry, fashion follows its own rules. If you want to get in, you have to be aware of those and see how you can play your part.
Visuals, visuals, visuals
This is one thing that might sound very insignificant when you come from another industry: in fashion, looks and visuals REALLY matter.
It doesn't matter what kind of fashion you are doing: sustainable fashion, vegan fashion, plus-size fashion…doing good is not an excuse for bad taste, on the contrary: by not caring about the quality of your visuals you are damaging your brand and the cause you are supporting.
There are no excuses: if you're serious about creating your own fashion brand, you have to commit to polishing your visuals from now on.
Don't underestimate this step! Too many designers still think a good design and a well made garment will be enough. Please get that thought out of your mind! if your visuals look bad, no one in this industry will take you seriously.
So declutter your backgrounds. Use lights. Be careful of the fonts you use. Make your design truly pop. Work or collaborate with professional fashion photographers if needed. Work with models who are able to convey your point of view.
Everything on your visuals need to be there on purpose.
Make it work!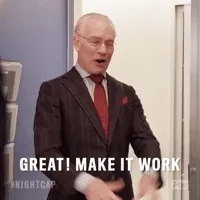 Raise your standards
All the successful fashion brands I had the honour to work with had another thing in common: a high level of standards.
They have a vision and they won't rest until their vision comes alive. Exactly as they've imagined it.
They don't send garments down the runway if they're not fully in line with the vision they embrace. Well, it does happen that by accident, the design we make changes slightly compared to what we originally had in mind. And that's okay as long as it makes the piece more interesting. If it doesn't, back to the studio you go!
Read and watch about the fashion industry
At the beginning of my journey, I read two types of books: books explaining how the fashion industry works and giving an overview of the market size and dynamics; then I also read and watched movies about the great designers of our time.
Both were very interesting. The business and market related books really helped me be more realistic and learn about the business models that work. Trust me, you'll need that. I sometimes fear for the new designers who make their collection and try to sell it, without strategy, without any business knowledge at all.
Two books were especially helpful:
You'll find more book recommendations here.
Besides I also read about some fashion brands specifically. Coco Chanel, Hermes, Gucci, Vuitton.

Live Immersion: get the vibe of working in the fashion industry
As part of my self-training, I made it a priority to attend fashion events. During my vacation time, I went to fashion weeks abroad to work on emerging fashion designers' fashion shows. I even helped them organize their fashion events.
Although they were short, these immersions really helped me confirm whether or not I wanted to work in fashion.
I learned a lot as well volunteering for fashion brand owners who launched their brand. It really showed me what it does take. Which part I like and which I don't.
It's good to know beforehand which tasks you don't like. It enables you to really identify which tasks you need to hire someone or look for a business partner. Maybe not at the beginning if your budget is tight but I've always considered knowing this as a great plus.
Meet people from the fashion industry
Whether you graduate from a top ranking Fashion school of design or not, this step is really key. From now on network is an activity that you need to implement regularly.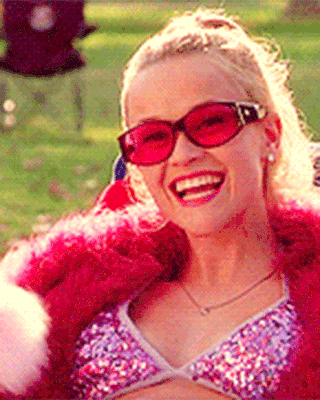 In my case, at the beginning and help me really Circle which part of the process I need to dig into. Once I had the entire clothing making process Clarified, I identified the main people in charge of each step of the process. Then I started contacting people from the fashion industry who were supposed to do that exact same job to get more concrete insights.
So for example I met Fashion designers, patternmakers, fashion marketers, Fashion buyers, people in charge of finding funding for fashion brands.
How I met those people? I asked my current network to introduce me to some of them. I went to fashion related events. I went to professional trade fairs. I also used LinkedIn to reach out to fashion professionals.
So as you can see, you can reach out to people and build your network slowly from scratch!
It's super important to keep meeting people.
Build a compelling story to sell your fashion brand
What makes your story and your point of view interesting? Why did you actually get into this adventure in the first place?
You need to investigate and go deep down into the roots of your motivation. Don't be shallow. Ask yourself what makes your story unique? How do you translate this into a brand signature?
Last but not least: model the fashion business owners who made it
When you hear about fashion brand owners who succeeded while being outsiders, read about them. Find out what they all have in common and identify the lessons you need to implement for your own fashion brand.
" You need to follow your creative instincts, try not to be everything to everyone and be innovative in a way that's marketable. "
" I did a lot of research and fully immersed myself in the field. For three years I traveled to every fashion week I could be invited to, tried networking as much as possible, and visited factories in Asia to learn their processes and train my Senegalese artisans. I just fully focused on learning rather than making any sales.

It was challenging because I had to invest a lot to travel and self-explore in a field I knew nothing about, but my previous experience on Wall Street definitely helped me to structure everything I saw into a business model and be able to make projections. "
Did you enjoy this article?
Here's what you can do next:
GIFT: GET ACCESS TO THE PINK DIAMOND
For the emerging designers who feel blocked and don't know how to move their fashion business forward. Suitable for beginners and advanced emerging designers. Offered by Fashion FXF.
>> SIGN UP NOW <<
THE FASHION BUSINESS PLAN
For the emerging designers who don't feel comfortable with business and numbers and want to learn the smart strategies to be visible, build a solid profitable fashion business in an easy way. Fillable templates and a step-by-step workbook included. Suitable for beginners and advanced emerging designers.
>> GET THE FASHION BUSINESS PLAN NOW <<
WAITLIST: THE ICONIC FASHION BRAND ACCELERATOR
For the emerging designers who want to want to get quick regular LIVE guidance to help them get their business revenues unstuck. Group calls, suitable for medium and advanced emerging designers.
>> SUBSCRIBE TO THE WAITLIST <<
THE 1:1 SCALE UP INTENSIVE
For the emerging designers who want an exclusive experience with regular 1:1 business coaching sessions and an approach tailored to their business goals. Suitable for medium and advanced emerging designers.
>> JOIN THE 1:1 SCALE UP INTENSIVE PROGRAM <<