TABLE OF CONTENTS
How difficult is it to start a fashion brand?
Find out your emerging fashion designer profile
Step 1 – Be crystal clear about your fashion branding
Step 2 – Business of fashion 101: your first strategic steps
Step 3 – Start sourcing for fabric suppliers and clothing manufacturers
Step 4 – Start promoting your fashion brand on social media at least 3 months in advance
Step 5 – Finalize your fashion business plan
---
How difficult is it to start a fashion brand?
Dreaming of launching your own fashion label?
If you're reading this, you've probably fancied owning your own fashion label. You probably LOVE fashion. Maybe there are a few fashion brands that you're fond of. Maybe there's a particular look you're crazy about and you can't find it on the market so you thought you would create it. You've probably even been often complimented on your sense of style. And now you're considering creating your own clothes. Presenting your garments on a runway with amazing looking models rocking your style.
I totally get it! I mean, I am a fashion-addict myself. And I won't deny it: fashion is truly an exciting industry. I am absolutely fond of the energy behind. I love working with designers, I love looking for new creative strategies to grow their brands. I love sewing. I love seeing the genius combination of fabrics, cuts and details. I love the energy backstage at fashion week as well. I love the high quality standards that make everything look so easy and glamorous.
Today we have lots of very cool tools to help you create your very own label. Everything looks pretty accessible and easy as well.
However, this may not show on the runway but fashion is the result of the collaboration of highly skilled, passionate and dedicated minds.
Minds that will not rest until their creative vision comes alive.
Minds that will not trade quality for safe or comfort.
Yes, fashion is a very exciting industry. But before going into the details of the how, I wanted to give you an honest feedback as a former outsider who broke into the industry a few years ago and worked with emerging fashion brand owners since then.
The reality behind is very different. And if I wasn't so wildly passionate about the work we do in itself, I would probably have settled for another deadly boring but well paid corporate position.
So before we dive into the how, here's what you need to know about creating your own clothes.
Be passionate
The fashion brand owners I've seen succeed and last in the business all have one thing in common: passion.
Of course, being skillful will also prove to be useful at some point. But in my experience, passion is the trait that all successful fashion brand owners have in common. It's the number one quality that doesn't fade in spite of the difficulties you may encounter.
And I won't lie to you: you'll need that. If you take down that road and launch your fashion brand, there will be obstacles. It's not an easy road. And if you think that your idea is so revolutionary that everyone is going to line up to get your product, I will strongly recommend you to reconsider your plans. I've met hundreds of emerging designers. Some were truly brilliant.
But talent is unfortunately not enough. The competition is really harsh out there and the market is currently facing major challenges. At the other end of the scale, there is this market that will dictate how much you will sell and whether you will be here next season or not. Hence today it takes time to build a lasting business in the fashion industry. If you're not passionate, waking up will end up feeling painful. Passion will give you the ability to hold on. Passion is a vital ingredient that will help you go forward.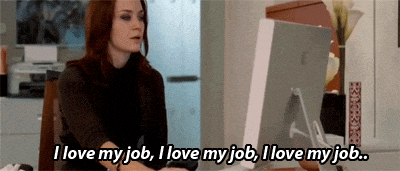 Besides, don't forget that you're in a creative business. Especially those of you who come from other industries, please make sure that you are passionate about your brand. I remember a fashion brand owner who freshly graduated from a top ranking Business School. He had launched a brand of overalls from France. When I asked him about his fashion brand, he told me he got the idea because single product fashion brands worked well and overalls have never been done before. It sounded really boring and soulless. It lacked charm and authenticity. I wasn't surprised to see he dropped his fashion project after one year. You need an angle you feel strongly passionate about.
Passion gives interesting talking points to fuel the media. Passion enlightens an article and shows. People can feel the soul behind an interview. If it's flat, you won't be able to connect with your audience.
Your audience won't be impressed because you master your statistics!
People want to dream.
People want to be told stories.
People want to be seduced.
Without passion, forget the stories.
Without the stories, forget the media.
Without a minimum of media, forget growth.
Do you want to be a fashion designer or a fashion brand owner?
Understanding the difference and knowing the answer to that question beforehand will prove to be very useful. It may seem pointless when you start but the answer will shape your daily reality.
A fashion designer will be hired by a fashion brand to design and create collections on its behalf. The fashion designer will be very much involved in all things creative. He will mainly be in charge of fashion design. Concepts. Collaborating with pattern makers, buyers, marketers.
A fashion brand owner is an entrepreneur who has a business in the fashion industry. He's not necessarily the designer but he is responsible for running the business and making it last in the long run. So if you launch your brand in the hope that you will spend your entire time doing fashion design, you may want to ask yourself if you're cut out for this. The other option would be to co-create the brand with business partners who will be in charge of the things that you don't want to take care of. This requires a lot of trust, complementary skills and believing in the same vision and values.
Now be honest and save yourself some time: which one do you want to be?
Unlike other industries, fashion involves an extremely wide range of skills
I've worked in dozens of industries before joining the fashion industry: banking, mining, metal, accounting, packaging, electrical distribution, culture, energy, food, automotive, advertising, real estate.
Let me tell you what I observed: more than in any other industries, running a fashion business requires a wide range of skills. You need passion, understanding fashion design, using emotions to create your own clothes and a lifestyle around your fashion brand. You need to know how to source the right materials for your fashion design and negotiate smart conditions with the suppliers. You need to understand how social media works and how you can leverage its power in the interest of your fashion brand. You also need to build a profitable system based on that.
As previously mentioned, it doesn't mean that you have to do all that by yourself but awareness about the range of skills needed is key for you to strategize cleverly and set your priorities right.
Graduating from a fashion school of design: mandatory?
Graduating from a fashion school of design is not mandatory to run a fashion business.
The list of famous self-taught fashion designers who never set foot in a design school before working in fashion is long: Ottavio Missoni, Rene Lacoste, Victoria Beckham, Miuccia Prada, Raf Simons, Thom Browne, Yohji Yamamoto, Karl Lagerfeld, Rihanna. And many more others are doing the exact same thing as we speak.
This list shows it's absolutely possible. However when you do choose to start a clothing line, you need to understand that fashion is a game with a set of pre-established rules. There is a bare minimum that you absolutely need to set right and acquire from the start, whichever fashion niche you plan to serve:
As for visuals, the level of expectation is very high in this industry. Your visuals need to speak fashion. The clothing you feature may not be everyone's taste but it needs to breathe fashion. Visuals and pictures need to be neat and show a strong point of view. So avoid putting crappy looking visuals on social media.

Your work needs to be impeccable. As an independent designer the quality of your finishing should be spotless. Iron your seams properly. Make sure the fabric doesn't wrinkle in an unflattering way. Don't send amateur looking garments on the runway.
Accepting to showcase garments that do not cover this bare minimum will reflect poorly on you. Not understanding the required taste level will close the doors of fashion professionals.
So if you're serious about starting your own clothing line, raise the bar.
A good fashion school of design can help you get some fundamentals right.
Some of you may need to go to fashion school just to feel validated and more confident to go on with your project. I'd like to provide you with this clarification in order for you to make an enlightened choice. You'll need to sacrifice time and money to go there so what do you really gain with a fashion school?
The plus side of graduating from a fashion school of design
In my experience working with designers with very different backgrounds, fashion schools can educate your eye to the level of standards expected on the market. The designers I worked with who graduated from a fashion school usually no longer need to learn to make visuals pop. They usually know what to do, it's part of their skills already.
Also if you've graduated from a fashion school of design, chances are you know the whole process already from fashion design to sales.
Additionally, if you graduate from a top ranking fashion school of design (For example: Central Saint Martins, Parsons School of Design, London College of Fashion, Fashion Institute of Technology, Royal Academy of Fine Arts Antwerp, Polimoda, Istituto Marangoni, Institut Français de la Mode), you get to build a powerful contact list of professionals who can help you with production, media and PR. This is one of the perks of visiting a top ranking fashion school. They will probably have a strong alumni association you can regularly network with. Less renowned fashion schools will have a much weaker network so in spite of your degree you will be left on your own.
The limits of a fashion school
After lecturing in France's top fashion school of design and interacting with designers from various fashion schools, I noted that a fashion degree (especially if there is a business component included) will give you some basics about the business. Marketing. Sales. Sourcing. Business planning. But they will be basics and a bit theoretical to navigate in the real world . Maybe you'll have a more precise idea what to do if you joined a fashion MBA. But on the job, you will still ask yourself how to strategize. What to do first. How to organize the launch of your fashion brand. Most fashion schools won't give you a precise step-by-step process to launch your very own fashion brand. The course material will remain quite general and mostly made for students who plan to work for fashion brands after they graduate.
So if you start your own fashion brand, fashion school or not, you'll need to build your plan from scratch by yourself anyway.
Prepare to put your ego aside
It's a harsh statement but the ability to listen to feedback is key in this industry. This is never an enjoyable time. It hurts, even! especially if you create your own clothes. You've given your heart and soul to a design you are happy with. Then come the professionals who will comment on your work. Think Project Runway.
I know! Ouch!
But however harsh the critic, you need to toughen up and be ready to read through the criticism to find out what will serve your brand and your clients.
Listening to feedback is very important to go forward.
So even if it hurts, take a few minutes apart to cry if necessary but go back in there. Analyze professionals' feedback and see what you can adjust in your fashion design process to improve.
…whatever the struggle, starting your own clothing line is a formidable experience
In the end, starting your own fashion brand is a very enriching experience. Even if it can feel like an emotional roller coaster, you'll live intense moments. You'll meet highly interesting personalities.
So now that you know the mindset required to start, you can fasten your seatbelts and learn more about the how.
Find out your emerging fashion designer profile
I would say there are four kinds of emerging fashion designers out there.
The following chart maps out each profile according to the strength of their design (horizontal axis) and the sales they make (vertical axis). Each profile identified corresponds to a certain kind of obstacles and problems in which designers can be find themselves stuck.
The Fashion Icon
The successful emerging fashion brands are in the upper right area of the chart. The Fashion Icon makes great sales and is profitable. The objective of this chart is to identify where you are compared to the Fashion Icon.
The Crafter
The Crafters have a low brand identity and makes hardly any sales. They usually are skilled crafters (knitting, sewing, etc). They are on platforms like Etsy. They sometimes sell on markets. They have no significant press from the fashion industry. Their products are cheap since they cannot afford to raise their prices. They struggle a lot with sales.
If you are a Crafter and you want to increase your sales, then you will need to build a stronger identity. Not only will it help you raise your prices but it will also attract a whole new set of audience, media attention and business partners.
On top of that you'll also need to learn strategies and techniques to sell better and more. Learn how to sell online via platforms like Instagram for example.
The Tupperware party planner
The Tupperware party planners are people who sell whatever seems to work or be fashionable. There is not necessary a link between the items sold. The pieces are affordable in order to attract people. Since the Tupperware party planners investigate what's in fashion and have a lower price point, they make sales. But their prices are capped at a quite low point and they need to make lots of effort each time they launch a product on the market.
If you're a Tupperware party planner and you want to increase your sales, you'll need to work on building a brand identity. It's hard to increase your prices when there is no perceptible identity behind. It's also even harder to build customer loyalty if your designs have no real direction and your clients can't understand what your brand really stands for.
The Broke & fabulous
Here is where you'll find the majority of the fashion school of design graduates. They have a strong identity. It's visually very beautiful but they have no clear strategy. They actually don't really know what they are doing or where they are going to. The sales are struggling.
In order to live of their fashion, the Broke and Fabulous need to learn efficient strategies and techniques to market and sell their brand.
Now that you know what your profile is, you can move on to the steps to actually launch your clothing brand.
Step 1 – Be crystal clear about your fashion branding
This topic has been thoroughly discussed in previous articles. At Fashion cross functional we believe that fashion branding is the number one thing you should start with when starting your own clothing line.
It's the foundation of your brand. Unlike newcomers often think, fashion branding is much more than just a logo.
Your Fashion brand DNA: what is it?
As you may have guessed, the fashion brand DNA is the DNA of your brand. It's your brand's identity card. It's the formula that makes your fashion brand truly unique.
Here are some emblematic DNA elements of famous fashion brands:
Hermes: The color orange, horses and French craftsmanship

Gucci: The bamboo handle, the double G monogram, Italian craftsmanship

Ralph Lauren: The polo lifestyle
Why is fashion branding vital?
Fashion is an overcrowded industry. The apparel industry amounts to approximately $3,000bn. There are newcomers joining the apparel industry every single day.
Besides because of its ease and accessibility, many of those fashion newcomers use social media to promote themselves, making the competition even harder. In Instagram (1 billion active users per month) fashion is the second largest industry represented.
So if you don't want to be just another social media account contributing to the noise, you really need to have something different to say. You need to stand out. You need to have a unique point of view that will help you get noticed.
That's what your fashion brand DNA is for. It will give you depth and personality. It will highlight your values and your story and give your collections some depth.
It's also the reason why your customers will be attracted to YOUR brand specifically. Not your competitors but yours. It's the reason why they'll come back.
Otherwise you will just be another random fashion brand babbling on the Internet and trying hard to sell another pair of pants that we've seen at least thousand times.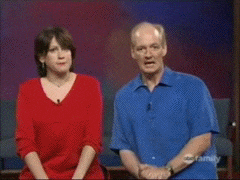 The secret ingredient to any successful fashion brand: cohesion
Your fashion brand DNA is your brand's identity card. It's what holds the whole business together. Of course you can have very skilled experts working with you: a brilliant designer, a genius marketer, a creative community manager, a smart financier etc.
But your fashion brand DNA is the glue that sticks everything together.
In order to make sense in the business, your strategy needs to be entirely based on your fashion brand DNA. Suppose for example that you always grew up in a very urban environment, you are fond of modern architecture and you made it the foundation of your brand identity. Your brand aesthetics are inspired by modern glass buildings. Your strategy should take that into account: add visuals of geometric lines and modern buildings on your Instagram feed so that your audience understands your world. Instead of doing an ordinary fashion show, connect with a museum of architecture in your city and ask to exhibit your collection there. Collaborate with brands (also from other industries) that have the same vision as yours.
Cohesive actions generate impact.
What happens if you don't work on your fashion brand identity?
Of course you can ignore this step and start your brand without fashion brand DNA. I reassure you: there are no fashion prison cells where DNA-less fashion brands wait for their jail time to be over.
You'll probably even get a few sales here in there.
But you probably won't be able to last in the business and every sale will be a struggle.
It will also be difficult to have higher price ranges. Most emerging fashion brands start their clothing line with a shoestring budget. You won't probably be able to reach the same sales volumes as larger fashion brands. Simple rule of multiplication: since you'll sell (much) lower volumes, being able to sell at higher price ranges proves to be crucial in that case.
Without fashion brand DNA, It will also be more difficult to build customer loyalty. Imagine you create whatever comes into your mind, without caring about your brand DNA, without real creative direction. Imagine a customer likes a piece. So you manage to create trust and the customer buys from you. Then they come back but what they find this time is completely different from what they fell in love with originally. Disappointment!
In some cases, the designers are not aware of their fashion brand DNA. So they have their personal touch, it can be seen on the garment, but the designers themselves never acknowledged it out loud. This case can also generate further issues.
When it's time to strategize, they will probably go for something too generic, then losing the opportunity to make more brand impact. As a result they lose impact meaning they miss the possibility to make more sales.
Step 2 – Business of fashion 101: your first strategic steps
Before we move on to the content of your marketing strategy, let me clarify one thing: fashion is a serious industry. It's always a good reminder in case you've been seduced by the sparkles. It may look glamorous from the outside but starting a clothing line requires actual hard work, a strong collaboration between highly skilled people and smart strategies.
Don't fall for the easy shiny image. Fashion is more than just a fashion show. It's more than just toasting champagne glasses in a fancy party.
So drop the ego, get ready to learn the basics that will serve your brand!
Product customer fit: the winning combination
If there's a recipe that you absolutely need to apply to sell fashion it's this: sell your fashion brand to a specific niche.
Get rid of newcomers' common belief
New fashion designers often get caught up into the illusion that they need to sell to everybody. They mistake non targeted marketing strategy for "inclusiveness". The sad thing is they try hard to sell to anyone and they end up selling to NO ONE.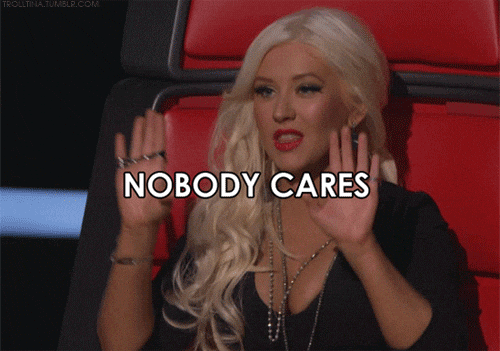 Targeting one style doesn't mean you won't be able to sell plus sizes or promote diversity. It's just a matter of efficiency.
People who will buy from you will do so because they feel comfortable with YOU. Because they trust YOU. In order to convey that feeling, you will need to really build a fashion brand that makes them feel like home and only address the type of customers who really click with your vision.
So targeting your style and your message to a particular niche is a must.
Find a tribe that connects with your fashion brand identity
What I call a fashion tribe is a group of fans who are fond of a certain style. They often regroup in online or offline communities where they discuss their passion. Boho fashion, gothic fashion, steampunk fashion are examples of styles behind which you'll find active communities. They exchange information, brand names, art work, books, magazine articles. Perhaps they also have dedicated events and meetups you can attend.
Either you know and are already part of a specific tribe from the start and you decide to create a fashion brand dedicated to their lifestyle. Or you have a particular idea of a product and you look for the matching community, using social media for example. I've worked with both approaches, they both proved to be very helpful.
Know everything about your fashion tribe
Once you've identified your fashion tribe, you need to interact as much as possible with the people there. Discover them. Understand them, what motivates them. Ask them what they like, what they read, what music they listen to, what they do in their spare time. Also find out who they follow in order to prepare your influencer marketing strategy.
The better you understand your fashion tribe, the better chances you get to adjust your collection to your ideal customers' lifestyle and attract them.
With all the information collected, you can summarize it in a target customer profile (also called persona). Fashion creatives usually use visual boards to represent all the influences. It's a good way to keep inspiration flowing and it enables to see the big picture at once.
Build strategies to reach out to your fashion tribe, knowing what you know about them
Once you've identified your fashion tribe and you have a better understanding of their lifestyle, you can start strategizing.
Position your fashion brand on the map
Be aware of who you are and how your fashion brand relates to other existing brands.
This step is important because according to your positioning, you'll need to adjust the effort you are going to make. The level of investment required, the distribution channels, the type of content, your influencer marketing strategy, the type of contacts to target are completely different if you are a Couture brand compared to an affordable designer brand for example.
List up your competitors. Analyze their strengths and weaknesses. Find out yours and highlight what makes you unique.
Define your price point
Use your positioning to find a price range that's suitable for your fashion brand.
Simple math: get used to applying designer prices
It's simple math. Your sales equal to the number of pieces purchased multiplied by their sales price. If you seriously plan to make a living of your fashion brand, there are not too many option, really.
Either you have a higher price range and you will sell very few pieces to a handful of clients of a chosen target audience.
Or you have lower prices and you will have to find a way to sell larger volumes. This second option being the fast fashion revenue model, if you go for that price range, you will need to be able to satisfy the needs of this type of customers: be highly reactive to new fashion trends, offer new designs every two to three weeks, offer a larger range of options, have the contacts with factories that are able to produce fast, advance the funds for production, storage, promotion…If you are not able to advance that level of contact and capital from the start, don't even think of applying a lower price range.
How a low self-esteem can ruin your fashion business
Many fashion brand owners don't really know what their design is worth. Pricing is often tricky for fashion creatives. Putting a price tag on something you've made often feels uncomfortable.
Be careful: discomfort may lead you to underprice your garment, which is not without consequences. A fashion designer I once coached was constantly complaining because her financial statements were bad and she didn't know if she would be able to continue her business. She was selling couture garments at a ridiculously low price. She was afraid of applying the actual prices her dresses deserved and she didn't really trust herself enough to ask for that kind of money. The worst thing is, once you go down that road, people don't even respect you anymore. Some customers weren't afraid to ask her to pay later. She gave away the dresses and the customers never paid her. And now those customers are ghosting her and avoiding her calls.
This is what happens when you have a low self-esteem. It doesn't serve your business. It doesn't serve your customers either because when money is missing, you cannot develop new designs for them.
So do whatever it takes to get out of a mentality of lack and be able to price your garments at the price they deserve to be priced.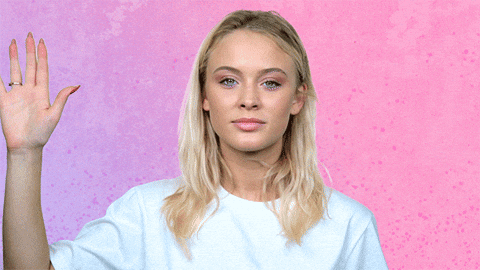 Be aware of what your price tag means
We've talked about applying too low prices. But putting a higher price range also has its implications. For example, a fashion designer I worked with wanted to launch a scarf brand for men. He thought of a $150 price point for a scarf made of cotton in a factory in an exotic country. Even though the design counts, ask yourself if for $150 your customers would be happy with a simple cotton fabric? For the price they will pay, won't they expect a more luxurious fabric? Maybe they'll even expect a local production.
Investigate what your competitors are offering for the same price point and validate your customers' expectations. Apply the right level of services for the price range you choose.
Get inspired by other fashion businesses
Strategies applied by other fashion businesses can be a great inspiration. Of course, don't just imitate what they do. Learn from them. See how you can apply it to your own concept and audience.
Now, strategize
It's important to know where your fashion business is heading to. It doesn't mean that you're stuck with your plan but it will give you a strong direction that you will adjust on the go.
Use the previous steps (especially the positioning and the pricing) to guide you as well.
How are you going to sell?
First you will have to decide through which distribution channel you are going to sell: online shop? online multibrand? brick and mortar store? popup shops? trunk shows? department stores?
Your sales will be the result of a combination of each of those options. According to your answer, your efforts will be different. If you decide to sell your collection through an online shop, you will probably need to master digital marketing and be a pro at converting clients using social media. If you want to sell through multibrands and department stores, you will need to connect with fashion retail buyers, visit fashion trade shows and use online sourcing platforms like Joor or Le New Black once you are more seasoned.
Set your sales goals and the distribution channels you'll go through: this will give you the directions you'll need to focus on and the kind of contacts you'll need to connect to.
Decision making time: draft your sales and marketing action plan
Look at your goals and decide what you need to do, who you need to call and reach out to in order to achieve them.
Do you need to contact department store buyers to present your fashion collection?

Will you look for journalists' contact details to pitch your fashion brand?

What do you plan in terms of influencer marketing? Do you plan to connect with a particular influencer to promote your fashion brand on social media?

Will you need to rent an office space? Where can you locate it in a way that you can reach your target customer easily?

Will you hire people to take care of tasks that you won't be able to cover yourself?

Do you plan to organize an event to launch your fashion business?
I wanted to mention something regarding events. I'd like to warn you about fashion shows. Be careful about the fashion shows during fashion week. If you are planned in the official fashion week program, it's a good sign. But sometimes new fashion designers arrive on the market with a certain naïveté, spending all their budget on an amateur fashion show that neither the fashion press nor fashion buyers attend. Most retail buyers won't travel to attend fashion shows. The only reason why most fashion brands keep doing them is for exposure. Remember: you don't do a fashion show to flatter your ego! If you decide to do a fashion show, make sure that the relevant fashion press will attend the event. So many new fashion brands pay to get access to so-called fashion shows and rush to present their collection to an audience that will neither buy nor write about their brand in a serious fashion magazine. Besides serious fashion producers should be able to provide you with breathtaking pictures and videos that are in line with the industry standards. Lots of you go back home with amateur-looking visuals.
Thousands of dollars spent. Lots of stress. No sales. No press exposure. No exploitable visuals: a good example of a bad decision.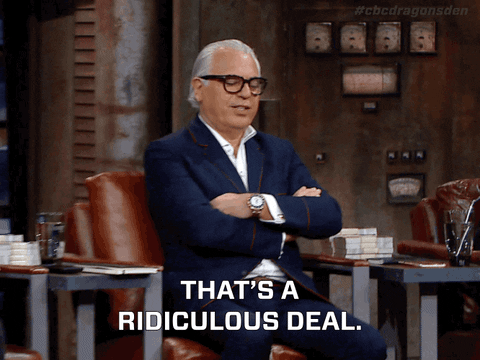 If it doesn't bring you sales, if it doesn't make you more visible to your target customer, if it doesn't save you time, it's a bad decision.
So really list up all the actions that will truly help you forward to achieve your goals.
Step 3 – Start sourcing for fabric suppliers and clothing manufacturers
You may wonder why I only wait until the fifth chapter to come up to production and sourcing.
Be trustworthy
After having attended several meetings with emerging fashion brands, I can tell you this: clothing manufacturers appreciate to work with fashion brand owners who know where they are going. Lots of suppliers usually are quite reluctant to work with new fashion designers because they are not in the capacity to order large volumes. However if you appear as a serious fashion professional and do your homework, you can gain fabric suppliers' and clothing manufacturers' trust and maybe negotiate to work with them on smaller minimum order quantities.
Your suppliers want to know what your fashion brand is about, what kind of target you plan to sell to and at least through which channels you plan to sell your collection. If you arrive prepared, not only does it show that you are serious about your fashion brand but those key information will also give them a more precise idea of how they can help you and how you can work together.
Where to find reliable fabric suppliers and clothing manufacturers?
Retail fabric stores: a practical but not always an adequate option for professional fashion brands
Of course you can buy from retail fabric stores in your neighborhood. Retail fabric stores have a few drawbacks though:
firstly what's in the shop today might no longer be there tomorrow so you won't be able to reproduce the style you design indefinitely. If you're in that case, make sure to sell your design as a limited edition.

secondly the cost per meter is higher than when you work with the fabric supplier directly.

thirdly traceability might be problematic. The fabric supplier might be able to tell you from which country they bought from but they won't be able to provide you with a written certificate. You are expected to provide your customer with the exact fabric components. Besides with the rise of sustainable fashion, customers are more and more aware and informed. Traceability matters today. So until retail fabric stores are able to provide you with more accurate and reliable information, I'd recommend you source your materials directly from the manufacturers.
Where you can connect with reliable fabric suppliers and clothing manufacturers
You can find them at different places:
Attend professional trade shows:

Texworld, Premiere vision, Munich Fabric Start, DG expo, Source Africa are good platforms to connect and meet suppliers.

Online fashion platforms such as

Maker's row

can help you find your ideal clothing manufacturer.

Sourcify

and

Sewport

are two other alternatives.

Your network can maybe recommend you good reliable fabric suppliers and clothing manufacturers. Ask for an introduction and see if it matches.

Also do your research on social media: many fabric suppliers and clothing manufacturers are now present on LinkedIn or Instagram. I especially like Instagram. Look for hashtags like for example #fabricsupplier or #clothingmanufacturer.
Build a relationship
Whichever way you used to connect with the suppliers, make sure to build a relationship with them. Do the preparation work as presented in the previous paragraph and show them you are here to stay. Show them you mean to find a long term partner with whom you will slowly grow your fashion brand.
Time and budget is key. Plan accordingly
In order to ease the business relationship with your suppliers, you'll also need to watch your deadlines. Ask them when they are the busiest and the time it generally takes to treat an order.
Again, do your homework and be prepared. Don't hush people with a last minute order and force them to accept your conditions.
Also prepare the maximum fabric and production cost you are willing to pay per item.
Organize your work in time and send them the technical documents required.
Step 4 – Start promoting your fashion brand on social media at least 3 months in advance
Stop expecting an overnight success
This is another mistake I see very often when working with emerging fashion brands. You tend to start promoting your launch too late.
Please understand that people are not queuing in line at your front door. There is no overnight miracle success. You need to be prepared and connect with your audience at least 3 months before the official launch of your clothing brand.
Which social media should you focus on?
It depends on your target audience but generally I'd say you should be on Instagram and Facebook. If you target a younger audience, Snapshat can be a good option as well. Pinterest can be another interesting option to interact with a more mature audience.
Understand what digital marketing can do for your fashion brand
Social media gives you a direct connection to your target audience
This is a very valuable information. Social media will give you access to your direct customers.
Don't be salesy. Don't be the sleazy brand that will bore your viewers stiff with repeated ads.
Social media isn't magic. There are still human beings sitting at the other end of a smartphone, expecting to be entertained and enchanted.
So stop behaving like a door-to-door encyclopedia salesman from 1982.
Instead, get to know your audience. Build relationships. Listen. Watch. Learn. Exchange.
Let your bio, your feed and your stories be a reflection of your lifestyle
Again, cohesion is key.
Social media is an ideal platform that can immediately show what your brand is about. Don't lose this opportunity. Give your audience more than an online shop. Too many designers still content themselves with photos from their online store.
Take your fashion brand identity and think of a translation on social media. Your social media should bring another more lively angle to your fashion brand. Tell people stories. Tell us how your fashion brand lives and evolves.
Social media – especially Instagram – enables to target your audience efficiently
This is a very cool feature that you can use social media for – especially Instagram.
If you're interested in organic reach, Instagram hashtags related to your fashion style enable to rapidly identify the people who would connect with your brand. This is one of the fastest organic way to gather a tribe around your fashion concept.
A cool way to get social proof
Interact with your audience. Exchange. Share. Encourage product reviews. Ask for reviews and testimonials. When people talk about your fashion brand, it's an easy way to collect social proof and build trust.
Let the digital marketing techniques serve your fashion brand. Not the other way around
Here as well, drop the ego. Don't focus on vanity metrics! You don't want to be like Arii, this Instagram influencer who couldn't sell 36 T-shirst in spite of her 2 Million followers!
Build trust. Build a community. Interact. It's called social for a reason. If you go there, you need to be social and socialize in order to win this game.
The number of followers doesn't matter. What matters is the quality and the solidity of the relationship you have with your followers. Be thorough. Be authentic. Share what inspires you. Share meaningful thoughts to start the dialogue, keep it about your philosophy and what your brand stands for.
It's no use having millions of followers if you don't have any contact with them.
Therefore focus on building a quality relationship with your audience so that you can easily convert to sales once you do sell something.
Step 5 – Finalize your fashion business plan
Read this if you're not a number person
If you are a pure fashion creative, you are probably getting uncomfortable at this moment. Maybe you wonder whether this last step is truly necessary. Plus you've worked very hard on each stage already…Do we reaaaaally have to do this now?
Maybe you've even reassured yourself by giving into the belief that business plans are no longer useful these days. Some people say fashion business plans are useless because it doesn't correspond to reality anyway…
Let's get into that right now!
Imagine you have to drive 10,000 km away from where you are now. Imagine you decide to drive there without GPS. Instead you will just follow signs and ask people to guide you. Do you think you'll get there? How fast do you think it will take?
I think if you trust the signs and ask for direction, you'll get there at some point. One day. But without GPS it's very difficult to evaluate how long this will take. Besides, you'll have no idea how much gas you'll need to arrive there. It's okay if your funds are infinite but if you're on a budget, I'm sure you'd prefer to know in advance how much you'll end up spending.
It's the same for your fashion business plan. If you don't have one, it doesn't really matter to the rest of the world: our lives will go on.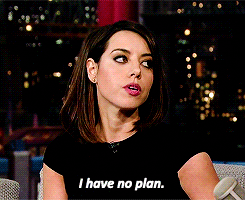 However, for your own comfort and peace of mind, it's better to have an idea of the road you'll take and to know in advance how much time and money you'll more or less need to get where you want to go. That doesn't mean that things will go exactly as planned but at least you have a plan and you know where you're heading to.
This is the first function of the fashion business plan.
You can also use the fashion business plan to explain your strategy to potential partners/investors.
For those of you who don't feel confident with figures, remember this: a fashion business plan is nothing more than a numbered summary of all the strategies and actions you plan for your fashion brand.
All you need at this stage is a roadmap that makes sense and is 100% cohesive with your fashion brand identity.
Summary of the information needed at this stage
Don't do things in the wrong order. Make sure to have a final decision on all the main strategic topics before drafting your fashion business plan. At this stage you should know exactly:
what your fashion brand is about and which audience you sell to

how much you want to sell each year for the next three years.

the size of the collection you are going to start

the sales price per item

how you are going to sell and through which distribution channel

how you are going to promote your fashion brand

what additional services you need to buy and which people you need to hire in order to reach your objectives

the kind of events you are going to organize

the maximum production costs per item that you are willing to pay. Calculate the maximum percentage of production cost per item (production cost divided by sales price)

your social media strategy and your approximate daily ad budget
Each line should make sense and be cohesive with your fashion branding. Cost each line. If you don't know how much it costs, ask third parties to send you quotations in order to complete your estimate.
Sales is good, profit is better
As a fashion brand owner, you are responsible for the continuity of your fashion business. It means that whatever happens, you need to keep your business afloat.
What will keep your fashion business alive is profit.
Profit represents what's left of the sales you made once you've subtracted all the expenses and taxes. You can calculate how much sales you'll need to make in order to be profitable. This number is called the break-even point.
Here's how to assess your break-even point. For an entire year:
Add up all your budgeted expenses,

Add yourself a salary and the related social security costs

Divide the amount obtained by 100% minus the maximum percentage of production cost per item
You'll get the amount of sales that you'll need to achieve in a year to be profitable.
For example:
Imagine all your budgeted expenses amount to $80,000

Let's say you want to pay yourself a yearly salary of $40,000. The related social security costs your company owes amounts to 7.65% of your yearly salary (be careful to check how much the percentage is in your own country) so you'll pay an additional charge of $3,060. In total you have a salary costs of $43,060 (salary + social security cost).

The total charges including salary amount to $123,060 ($80,000 + $43,060).

Let's say the maximum percentage of production cost per item equals to 14%. 100% minus the maximum percentage of production cost per item equals to 100% minus 14% which equals to 86%.

If I divide the total charges of $123,060 by 86%, the minimum sales you need to reach in a year to be profitable amounts to $143,093.
What now?
Okay, you now have the break-even point. You know how much you need to sell to be profitable with your fashion line.
So what? Now you need to go back to your sales strategy and evaluate if it's feasible.
Calculate the average sales price of all the products you sell. Divide the minimum amount of sales obtain by the average sales price. This approximately gives you the sales volume for a year.

Then decide how many days in the year you are going to work.

Divide the yearly sales volume by the number of days of work. This will roughly give you the daily sales volume to reach.
Let's continue our previous example, let's say that the average sales price equals to $250.
The yearly sales volume amounts to $143,093 divided by $250 = 572. You'll need to sell roughly 572 items to reach your minimum sales goals.

Let's say you are going to work 50 weeks in a year for 5 days per week. You'll work for 50 x 5 = 250 days in total for the entire year.

To get the daily volume, you need to sell at least 572 items/250 days = 2.3 items a day. So you'll need to sell roughly 3 items at $250 per day.
With that information, assess if the sales strategy you've built is strong enough to support that kind of sales. If you think you won't be able to make it, then you'll need to lower some costs. The first easy position you can decrease is your salary. Play with the costs and redo the exercise with your new costs.
By the way, I have an entire Excel calculation tool that can help you with this exercise. Click here to download the calculation tool.
When budgeting your expenses ask yourself: will it serve or hurt your brand?
Your point of reference to make decisions
Your brand identity is your most significant asset.
Hence when you budget an expense, you need to make sure it serves your brand identity. You need to protect your brand DNA.
For example, if you are a couture fashion brand and you need to choose between renting a space in a popular district that you can afford and paying a professional fashion photographer to do your photos, go for the professional fashion photographer. As an emerging couture brand, if the space you rent is not located in an upscale district where your target customers spend time (it's highly probable that people who buy couture won't hang out in popular district to find their ideal dress), just don't rent it. If you do, it won't add up and you'll need to spend an extra budget to get your target customers cross the whole town just to visit your shop. Make it easy for your customers.
Plan your cash flow properly
Apart from prioritizing profit and expenses that protect your brand identity, make sure to plan your cash flow cautiously. Cash inflows and outflows should be planned month by month for the first year. To avoid bankruptcy, the cash left at the end of each month should always be positive.
Negotiate smartly with your customers and suppliers. If you do wholesale, always try to get an advance in order to cover for production costs. Unless you know the people, as a beginner in the fashion industry, the suppliers will probably ask you to pay everything upfront. It's not usual in every cultures but you can always ask if you can have a discount if you pay early.
---
Did you enjoy this article?
Here's what you can do next: