Hey Fashion designers,
The month of August is ending soon, the fashion industry is preparing for fashion week. I wanted to use this opportunity to share a few reminders for you regarding fashions shows.
You're probably solicited very often to participate to fashion shows. You can be lured by different fashion show producers to join their runway. So in exchange for a certain fee, the producers will have models walking down the runway wearing your designs and extra services.
So the question might dawn on you: should I be part of this fashion show? To help you answer this question I've prepared a checklist to evaluate your situation.
Being Part Of A Fashion Show Is A Business Decision
I'd like you to put aside the glamour and the glitter one can associate with the fashion industry and the runway shows. At the beginning, many designer consider the participation to a fashion show as the end in itself, the ultimate objective of a fashion brand. You may think that being seen on a runway will suffice to get people's attention to buy from you.
Newsflash!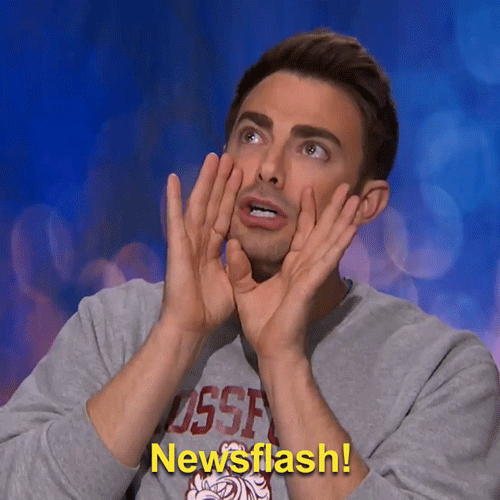 NO it's not. When done seriously, fashion shows represent a massive budget (an estimated $125,000 to $312,000 according to Vogue Business).
And fashion brands that decide to do fashion shows only because of three things:
Landing press especially from media watched and read by your target audience
Getting shares from influencers and social media accounts that serve your target audience
Therefore getting beautiful eye-catching photo and video content that is in line with the spirit of your collection
As a result, before deciding to participate to a fashion show or to organize yours, you should carefully assess if it's the right thing for you in terms of visibility and sales.
1 – Evaluate the guest list: who will be at your fashion show?
You need to evaluate the power of the guest list. Ask the fashion show producer what kind of profiles attend the event. Be careful! In order to get designers in, some productions don't hesitate to do some name dropping. There is no guarantee in case of a no-show. I once attended a fashion event that the producers said to be sponsored by L'Oreal. However on site, the name L'Oreal wasn't on the photo call (where only one unknown brand was named by the way). They promised the presence of a celebrity who never showed up.
In order to avoid that, you need to understand what kind of people come to that event. If you have a majority of people from the fashion press, fashion buyers, other fashion professionals, celebrities, it can be interesting for your fashion brand to be seen there. You want your brand to be in the room with people who can do something for your brand in the industry.
Ideally back up your guest list analysis with a check up on the guest list of past years editions of the event.
2 – Evaluate the exposure of the runway show in the media
Verify which press and influencers shared information about the past editions of the runway show. If the information is shared by serious fashion related press or mass media, it can be interesting for you to be associated to that event. It's your chance to shine in the media and bring your fashion business into the spotlight.
3 – Evaluate the quality of the visuals shared by the official fashion show producer
The photos and videos shared by the official fashion show producer should be impeccable and should reflect industry standards. Make sure there is no weird angle from which the models are shot, a good and tasteful framing. Ensure that all the captions and scripts on the media shared remain tasteful and quite neutral.
Make sure that the producer organized the room to leave a plain background behind the models in order to make the designs pop.
Check the previous editions and make sure that the pictures are in line with industry standards. Otherwise you'll end up with media material that you'll not be able to use afterwards.
—————————–
JOIN ME ON SOCIAL MEDIA AND GET MORE TIPS
>> FOLLOW ME ON INSTAGRAM <<
>> FOLLOW ME ON YOUTUBE <<

GIFT: GET ACCESS TO THE PINK DIAMOND  
For the emerging designers who feel blocked and don't know how to move their fashion business forward. Suitable for beginners and advanced emerging designers. Offered by Fashion FXF. 
>> SIGN UP NOW <<

THE FASHION BUSINESS PLAN
For the emerging designers who don't feel comfortable with business and numbers and want to learn the smart strategies to be visible,  build a solid profitable fashion business in an easy way. Fillable templates and a step-by-step workbook included. Suitable for beginners and advanced emerging designers. 
>> GET THE FASHION BUSINESS PLAN NOW <<
WAITLIST: THE ICONIC FASHION BRAND ACCELERATOR
For the emerging designers who want to want to get quick regular LIVE guidance to help them get their business revenues unstuck. Group calls, suitable for medium and advanced emerging designers. 
>> SUBSCRIBE TO THE WAITLIST <<

THE 1:1 SCALE UP INTENSIVE
For the emerging designers who want an exclusive experience with regular 1:1 business coaching sessions and an approach tailored to their business goals.  Suitable for medium and advanced emerging designers. 
>> JOIN THE 1:1 SCALE UP INTENSIVE PROGRAM <<