Hey guys,
Last week we published an article with the lessons emerging designers could learn out of Nasty gal's bankruptcy.  After having briefly analyzed what lead the fashion wunderkind to bankruptcy, I wanted to remember the effervescence of the beginning.
From a simple eBay account to nearly 100 million dollars in sales in six years: in spite of the tragic turn of events, Sophia Amoruso certainly did a few things right.
So what could emerging brands learn out of that?
#1 – Rather than selling what works, sell what you are excellent at
Sophia Amoruso is excellent at one thing: bargain buying hand picked vintage garment. She has a real skill in seeing an old garment's potential, how it can be revamped and where to get it for an interesting price.
It's a combination of very specific skills actually.   
By following that formula she did not try to copy other existing fashion stores, she built something out of something she was excellent at.
WHAT YOU CAN LEARN FROM THIS:
Think about which fashion skill you are really good at. Maybe it is the way you work on leather, jeans, the way you drape a garment. Or the way you hand paint on fabric or leather?
Really think of what you're excellent at and think how you can apply it on your own fashion business.
#2 – Three words: Branding, branding. And branding

When Sophia Amoruso started  Nasty gal, she built a proper fashion branding right from the start. 
She immediately gave a certain vibe to the store. The name she chose to begin with, was inspired by soul singer Betty Davis's song. The photos all had this vintage rock feeling. It was well thought and cohesive from the beginning.
Some beginner brands I have worked with either are not aware how branding vital is to a fashion line or they struggle a bit to achieve a cohesive image. For example, they want their brand to be about glamour and luxury but in reality when you watch the collection or the visuals, it fails to give the sophisticated look it aims for. 
WHAT YOU CAN LEARN FROM THIS:
This free resource explains what you should work on to start a clothing line. The branding concept is the first thing you should start with. Explore the first chapter of our free ebook to shape a proper branding for your own fashion business. 
#3 – Have the humility to learn what is key for the fashion industry
Let's take an example from another industry. When you buy a smartphone, companies compete by promoting the quality of the photos/videos it takes, the size of the screen, the possibility to unlock it using your fingerprint etc. However none of the phone company has ever promoted the ability for a smartphone to make proper calls. It is a given! when you buy a smartphone, the phone function is expected to be excellent.
In the fashion industry, it is the same. There are a few basics that are expected from the start:
a good fit
proper finishing
professional photos
a good looking website
Fashion IS about image. You cannot skip that one. Your visuals have to look no less than STUNNING.
Sophia Amoruso did not have any fashion designer education. However she made Nasty Gal a success and she was willing to learn what it would take to thrive.
She was humble enough to acknowledge she did not know and learn about it. She read books to learn how to run an eBay store. She also learned how to take photos.
WHAT YOU CAN LEARN FROM THIS:
Ask yourself what is important in this industry. Figure out what you still need to learn.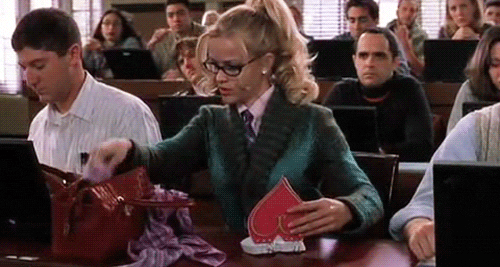 If you take care of your own website and photos, do they reach the expectations of the industry? Or maybe you need to learn basic SEO techniques or how to run a business?
Find out in which key area you need to improve and either hire someone to take care of it or learn about it.
#4 – The power of tribe

Sophia Amoruso grew her tribe using My Space. She first identified Nylon magazine gave a similar feeling to Nasty Gal. She thought their followers would most relate to her auctions. So she engaged with them. She meticulously answered all their comments.
WHAT YOU CAN LEARN FROM THIS:
Which already existing community would be interested in relating with your brand? Go on social media (especially Instagram, Twitter, Facebook). Check the communities and where you feel you find a similar vibe as yours, engage with people.
*******************************************************
Did you find this article interesting?
have a look at our free e-book to help you start your own clothing line.
*******************************************************
To receive more news and fashion designer tools, follow us